Book a 1:1 Live Productivity Support Call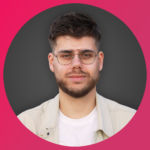 Book a 60-minute call with me where you can pick my brain on any of your productivity related challenges and leave the call feeling motivated, informed and inspired.
After completing your order, you'll receive a link to my calendar for you to schedule the call, as well as a form to provide details for your inquiry.
If I need any further information in order to prepare for the call and provide the best service to you, I'll get back to you ahead of the call. If you have any questions about a live consultation ahead of booking one, contact me, and I'll get back to you within 1 business day.