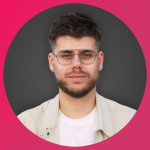 Get Productivity Advice that WORKS.
Hi
My name is Lucas and I've helped thousands of digital creatives maximize their productivity. You're in the right place if you've had enough of pseudo-motivational bullshit, unhelpful 'tutorials' or disingenuous gurus.
I'm here to take you from chronic chaos, overwhelmed, stress & uninspired to sustainable control, calmness, focused & creative in no more than 3 months (much less for most people).
My Work has been Featured on
Boost your Productivity in 1 Week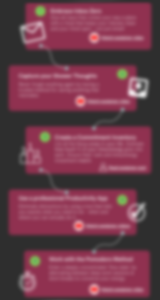 Leave your email address below to receive a copy of the Productivity Wonder Week – a PDF cheat sheet with the 5 tips you can implement in 1 week to skyrocket your productivity.
Receive 1 actionable Productivity tip every Saturday morning.
Join 100+ subscribers and receive the +1% Newsletter. Subscribe for free, implement the advice, and get 1% more productive. Let compounding do the rest.
Subscribe to the +1% Newsletter
Receive one actionable productivity tip every Saturday morning.