The TickTick Power User Course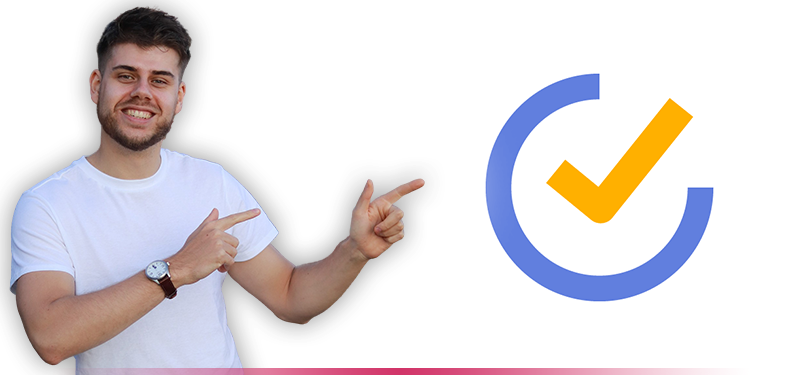 Optimize your Productivity with TickTick
The exact system that's helped tens of thousands of people keep a clear head, an organized life and a creative mind without getting overwhelmed. 
4.91/5 (from 100+ students)
This Course is for People who want to...
Words from Happy TickTick Users
Thank you, thank you, thank you, these video tutorials were so helpful and now I'm not overwhelmed by how to set up my TickTick! Best and most comprehensive overview of this app.
Dear Lucas, Ik I really enjoyed the TickTick Power User Course. I've been using this app for a couple of years to manage my many tasks & projects, but you took it to the next level by showing me features & workflows I wasn't aware of yet!
These videos are by far and away the most comprehensive review of TickTick and what it can do that I have ever seen. Thank you. Plenty of homework for me to get stuck into.
Thanks a lot! I used to use Notion but it became way too complex. I needed something to manage my tasks with notes - TickTick is the best fit.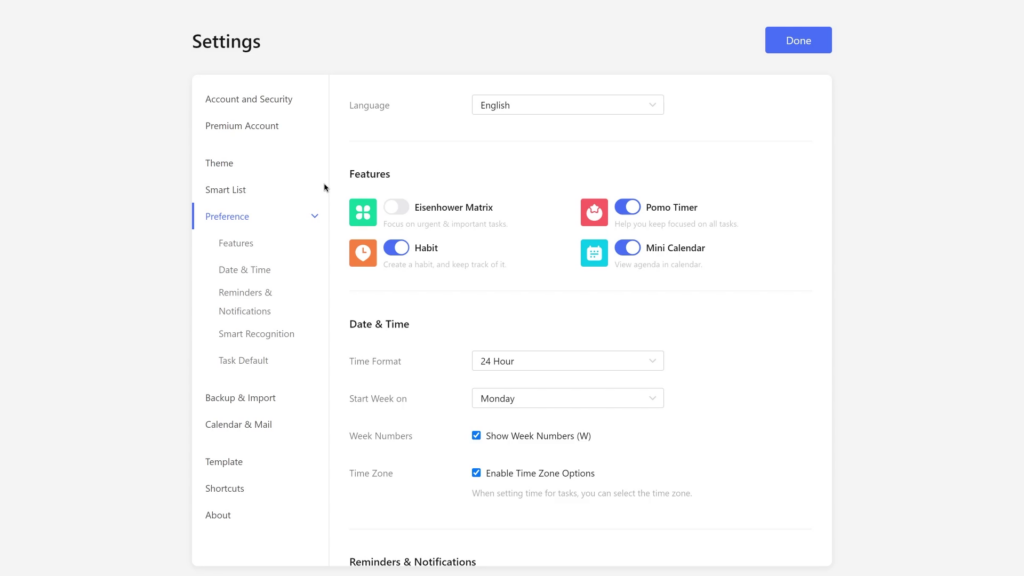 Installing the Apps for easy Access
Configuring the Settings for optimal Productivity
Key Productivity Principles 
Perform a Mind Dump into the TickTick Inbox
Save anything you find online with one click
Never lose any idea again, where- or whenever they come up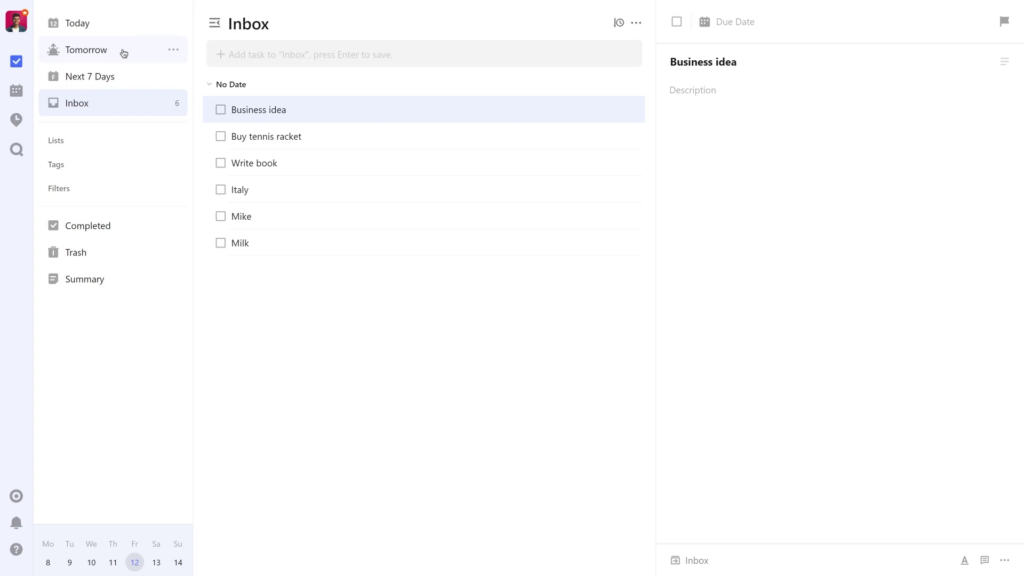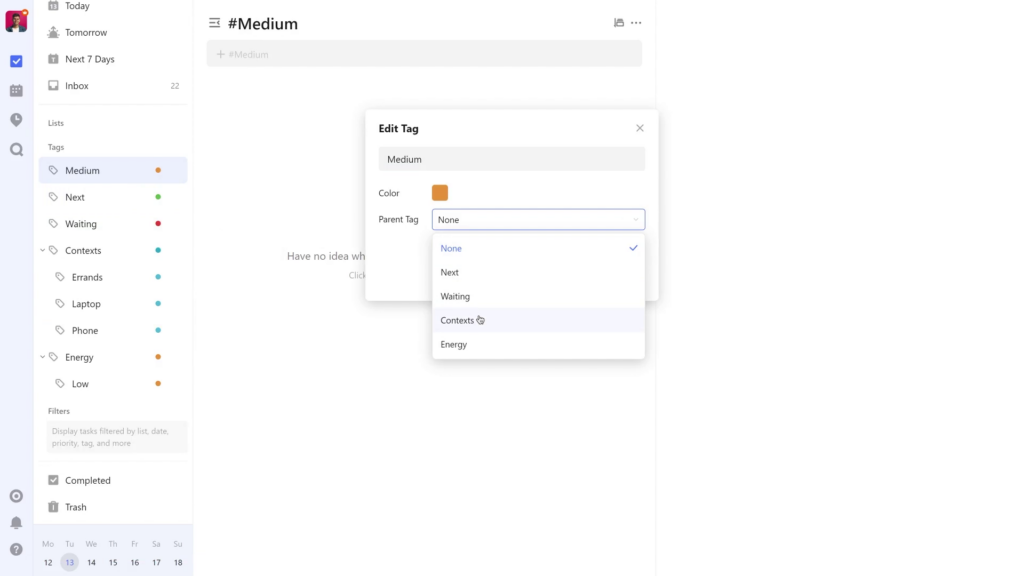 Learn how to use Tasks, Lists & Tags in TickTick
Set up, track and accomplish your Goals
Connect everything from your life purpose to everyday tasks
Label, schedule and prioritize to do's
Learn how to write Notes in TickTick
Set up automations for routines & habits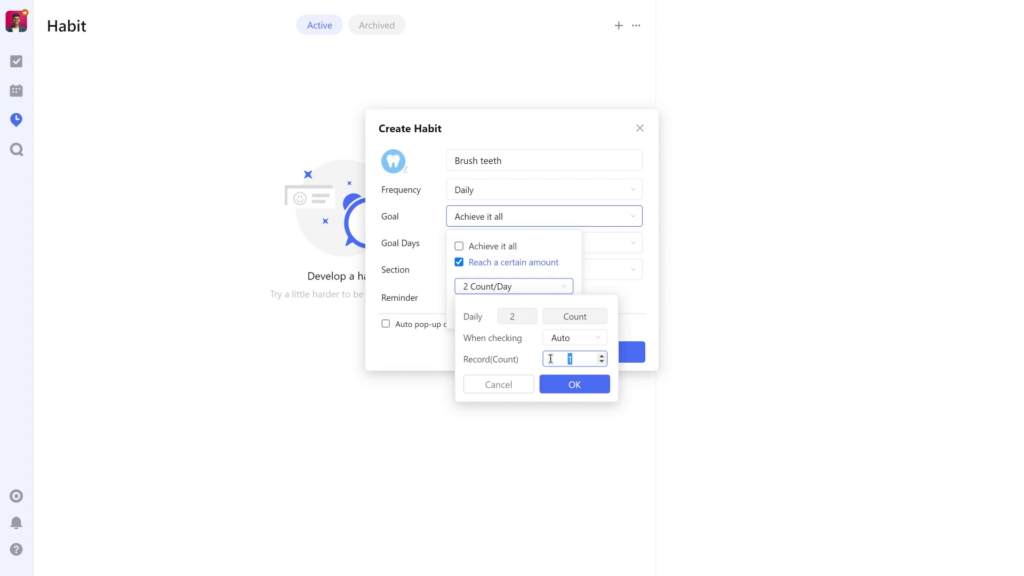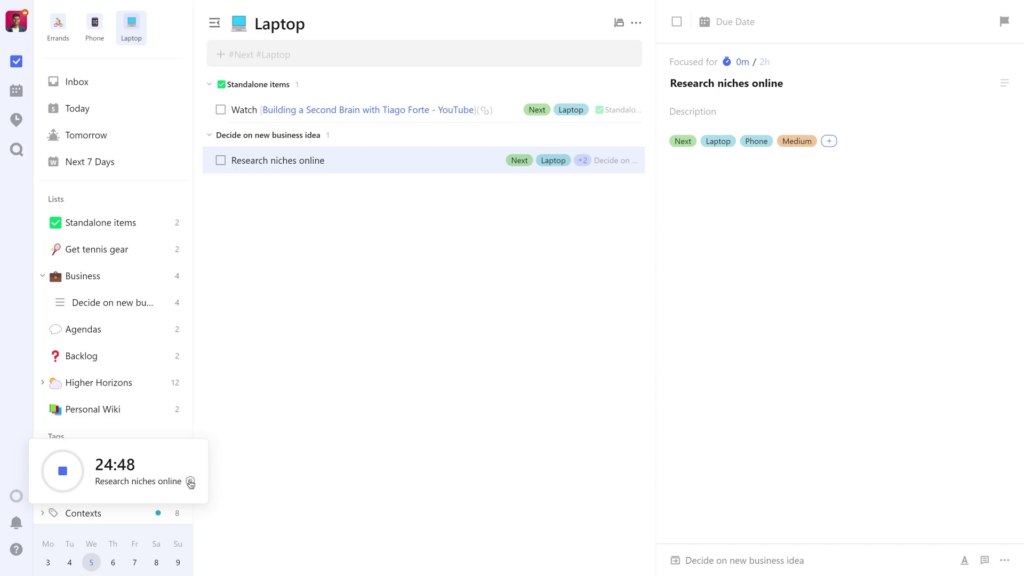 Learn how to use Filters in TickTick
Create easy access to filter-based to do lists
Learn how to use focus timers in TickTick
Learn how to be productive on cruise control with templates
Learn which TickTick features to avoid
My advice based on years of TickTick experience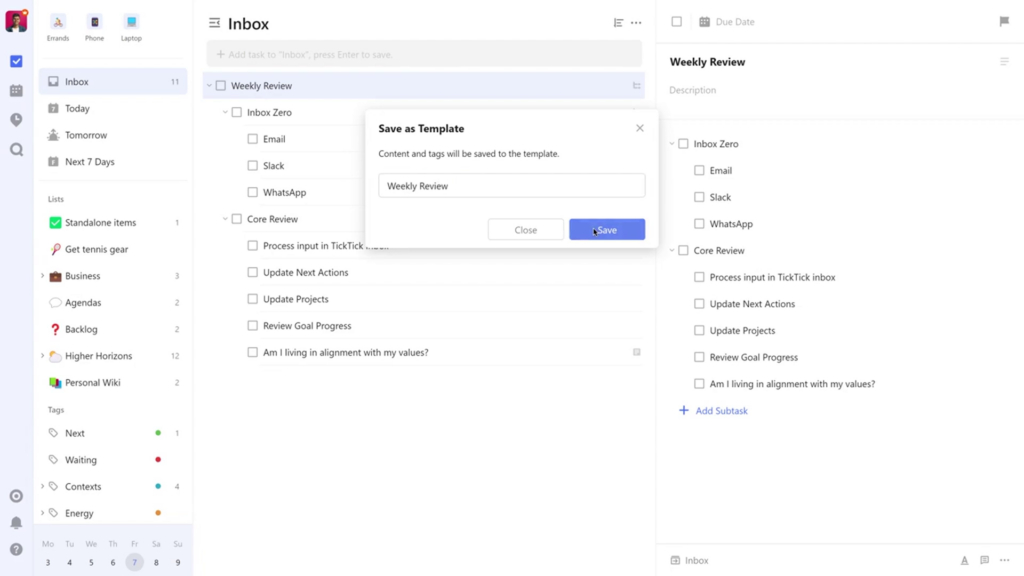 More Kind Words from Students
Thanks for the great explanation on how to use GTD in TickTick! I struggled a lot with organizing my lists and tags, but thanks to you I have now found a solution. 😊 Especially the tip with custom lists was mindblowing for me 😅 Thanks a lot!
Thanks! Your super instructive videos on TickTick made me want to once more consider to switch from Things 3 (Mac only) to TickTick.
I really love the way you explain stuff!
Lucas, thank you for the time and effort to help us learn how to optimize TickTick. I've been using it for a while but couldn't get as much out of it as I wanted. With your lessons, I'm getting much better at organization. Best Regards, Arjun.
Thanks! I learned new things from your TickTick video series.
Thanks for this, Lucas. A wonderful overview of TickTick.
Hey Lucas, I really appreciate these TickTick tutorials!
Fantastic videos. I have ADHD and have so much going on, it's crippling. Turned to GTD recently and been trying to set it up. I used Ticktick for years, and after trying other apps trying to find something seamless, went back to TickTick, hence why I'm at your epic course right now. Thanks so much; it's so appreciated, saved me so much stress and headache... will be implementing this today 👍
Frequently Asked Questions
Join these Happy Students
I've never used task management software before and relied mostly on Excel spreadsheets to "organize" my life with limited results. Because of your videos, I selected TickTick and have been using it for about a couple of months now. It has become a real game changer for me personally and professionally. In fact, I just completed your 'TickTick Power User' course and found it extremely helpful. Thanks again for the time and energy you put into it. I look forward to using TickTick every day and reaping its benefits.
TickTick changed the game for me. So glad you made videos on it! You gave me a good first impression of the app.
Thank you for this, your explanation was very clear and helpful.
Thank you Lucas! This is going to greatly improve my work/life balance!
Great videos brother, thank you very much.
Appreciate this series very much! Your explanations and examples are so helpful to maximize using this app. Thanks 🙂
The layers of your system are very clear! Thanks.
Become a TickTick Power User Today
4.91/5 (from 100+ students)