The Productivity Makeover Bootcamp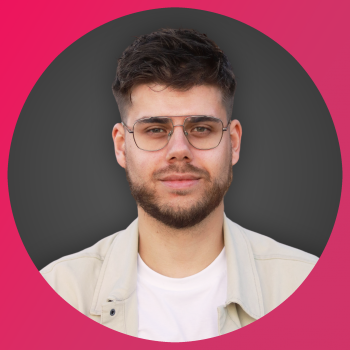 Productivity methods, apps & habits are powerful tools for helping you manage your achieve your goals, relieve stress & increase creativity.
But with hundreds of them out there all claiming to be the best, how do you find the right set of methods, apps & habits, let alone implement them so they actually works for you?
That's where I come in. I've helped thousands of people with finding and implementing productivity methods, apps & habits, and now you can apply to get personalized guidance.
When it comes to working with me in a live 1:1 setting, you have 2 options.
The first option is to book a 60-minute call with me where you can pick my brain on any of your productivity related challenges and leave the call feeling motivated, informed and inspired.
The second option is to enroll in my exclusive 1:1 Productivity Makeover Bootcamp, where you'll commit to a 3-month structured program with weekly 1:1 check-ins, a workbook and full access to all of my courses that'll leave you completely transformed by the end.
Before applying, consider the following:
This is an intensive program tailored specifically to your productivity challenges.
I'm here to guide you, but it will require serious efforts on your end.
The program takes 3 months to complete on average.
Depending on your needs, the program will require a 4-to-5-figure investment (in EUR/USD).
If you're serious about taking your productivity, focus and creativity to the max level, fill out the form below.