The Todoist Power User Course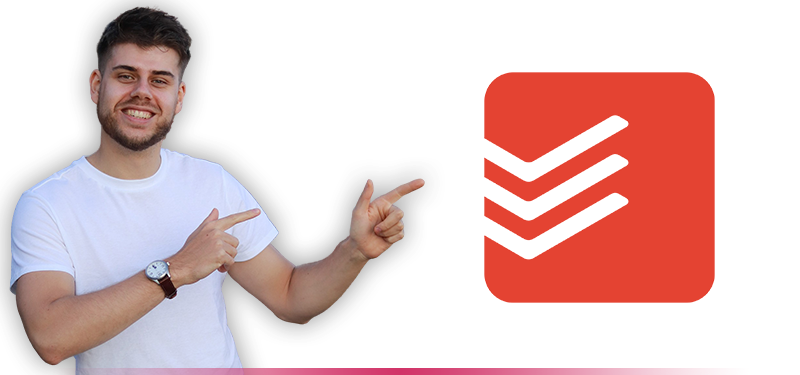 Organize your Life with Todoist
The exact system I used to change from a chaotic procrastinator to completing hundreds of projects and tasks every month without burning out.
4.87/5 (from 100+ students)
This Course is for People who want to...
Words from Happy Todoist Users
Great video! Nice ideas with the labels!
Fantastic videos, you explained things clearly and thoroughly. Thank you!
Thank you sooo much! This is so helpful for me!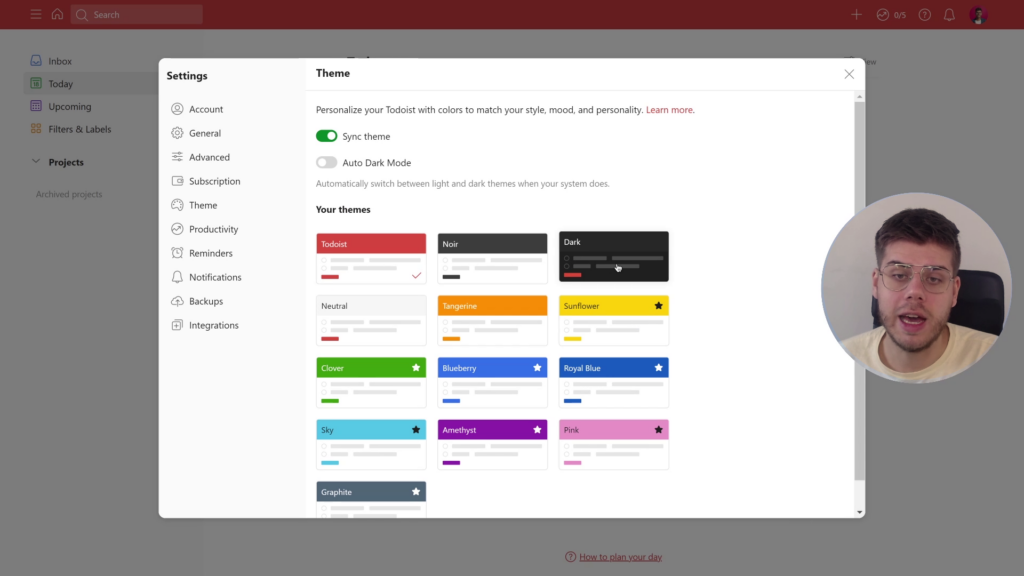 Installing the Apps for easy Access
Configuring the Settings for optimal Productivity
Key Productivity Principles 
Perform a Mind Dump into the Todoist Inbox
Save anything you find online with one click
Never lose any idea again, where- or whenever they come up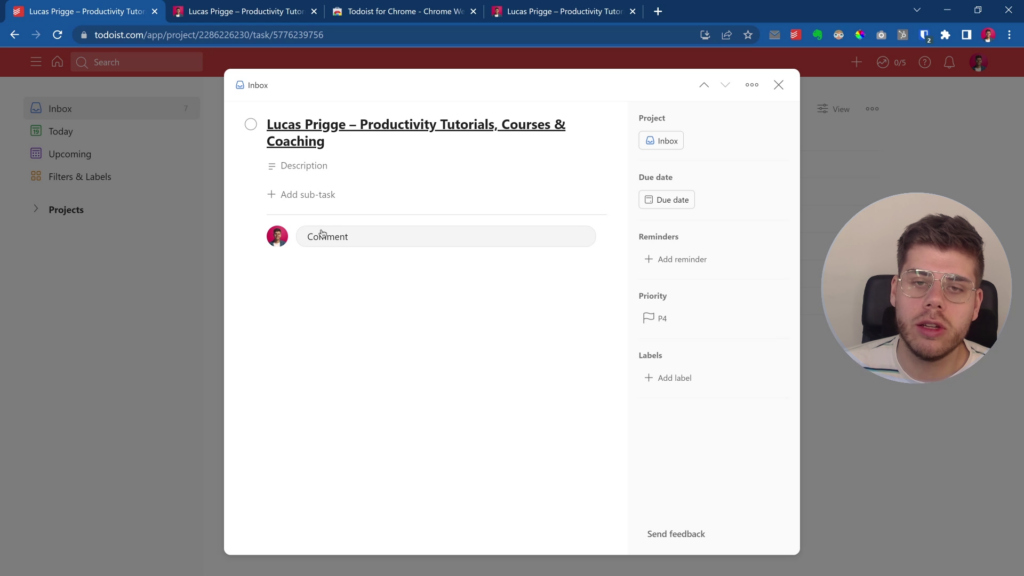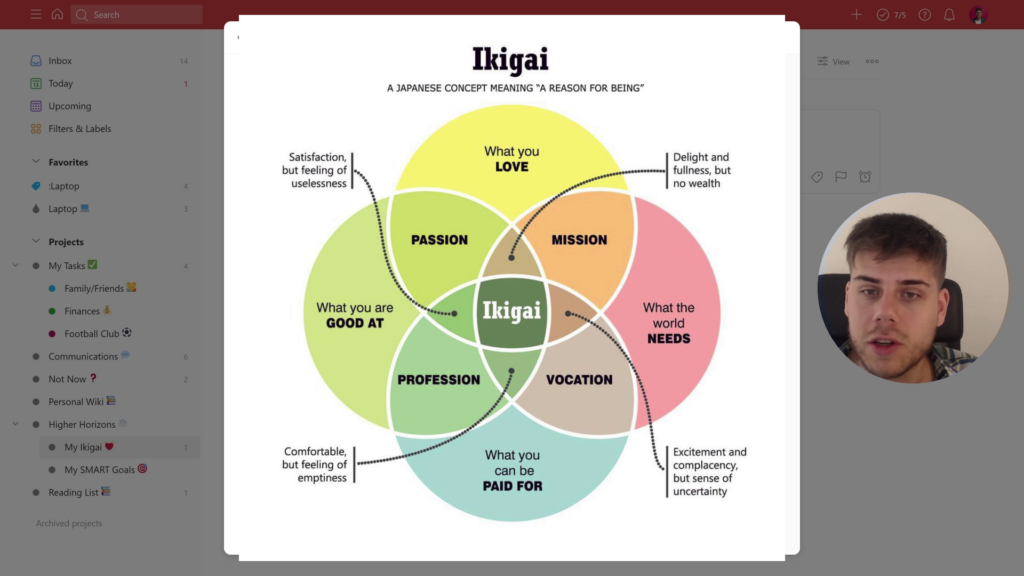 Learn how to use Tasks, Projects & Labels in Todoist
Set up, track and accomplish your Goals
Connect everything from your life purpose to everyday tasks
Label, schedule and prioritize to do's
Learn how to write Notes in Todoist
Set up automations for routines & habits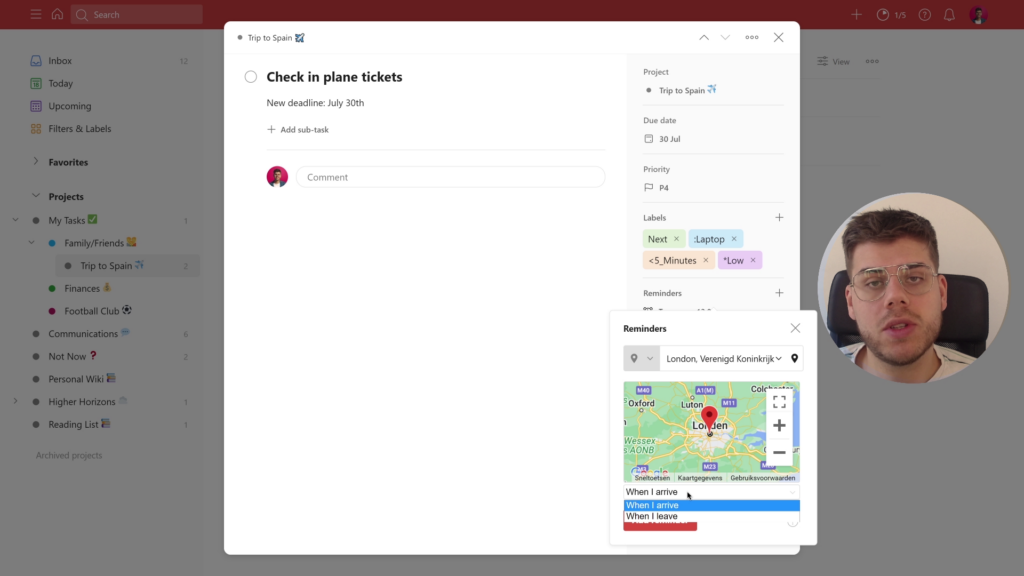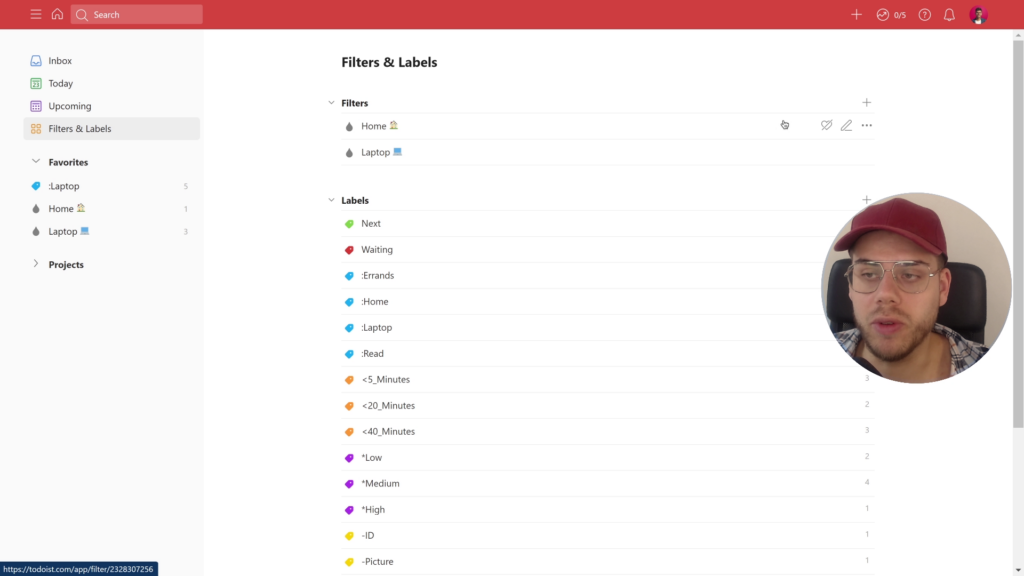 Learn how to use Filters in Todoist
Create easy access to filter-based to do lists
Learn how to time-block in Todoist
Learn how to do a Weekly Review in Todoist
Learn which Todoist features to avoid
My advice based on years of Todoist experience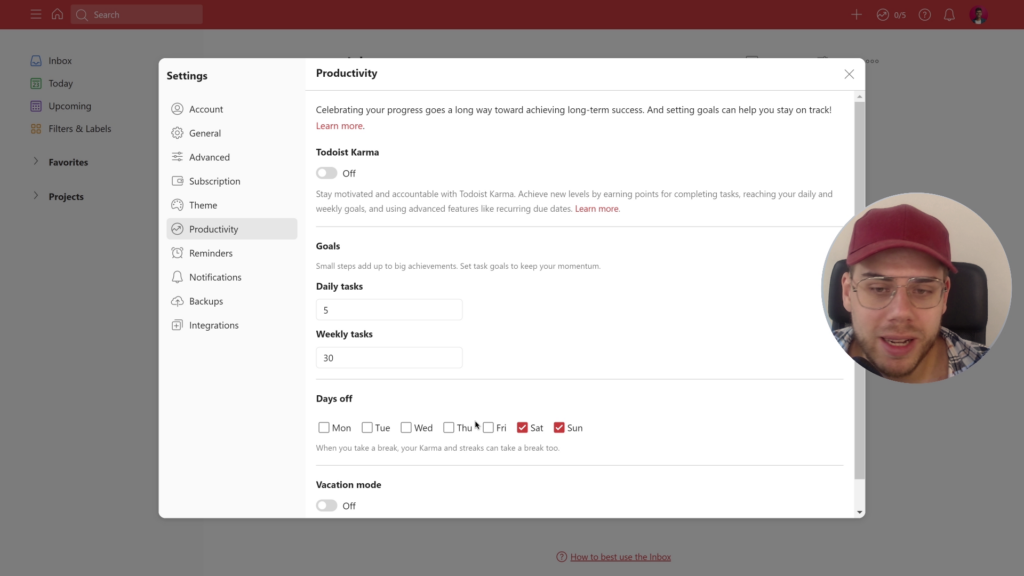 More Kind Words from Students
Great videos, Lucas. Thank you for this course.
Thank you, it was really helpful 😃
Hey Lucas. I just want to say that you have greatly influenced the way I use Todoist and I want to thank you for that.
Hi Lucas, thanks for the great videos!
Frequently Asked Questions
Join these Happy Students
Thanks for the great introduction to Todoist!
I was skeptical because no one else was sharing "secrets" I didn't already know…then you shared your tip about removing the checkbox?! That alone is a tip I can't wait to implement - Thanks!
Hi Lucas, thank you for this insightful course. Your methods have really made things easier for me.
I really enjoy your vids!
Become a Todoist Power User Today
4.87/5 (from 100+ students)